Come Walk With Us- April 15 to 24, 2021  
Good news! We are pleased to announce Walk the Island in April 2021 – four days of walks in Victoria followed by a week of walking Vancouver Island. These walks replace the Phoenix Festival, which cannot go ahead because of COVID-19. There will be many beautiful walks to choose from and prizes to win.
From Thursday afternoon, April 15th, to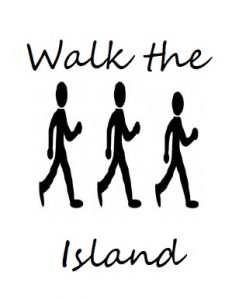 Sunday, April 18th, there will be eight different walks in Greater Victoria, each starting from a different start point and available to be walked at a time of your choosing. Due to COVID-19 restrictions there will be no organized group walks and walkers will be asked to walk in groups of six or fewer.
On Monday, April 19 the week of Island walks will begin, starting in Colwood and proceeding via Duncan and Port Alberni to Campbell River, then back to Victoria via Parksville. Expect some exciting new walks and some old favourites.
No advance registration is necessary, but packages are available for walkers who want to sign up for either four days of walking in Victoria or four days of walking in Victoria and six days of walking up-Island. The packages will include all walks, prizes and (for the ten-day package) lunch or dinner at Port Alberni and more. Check the website for further information
If for any reason the walks must be cancelled all pre-paid fees will be fully refunded.