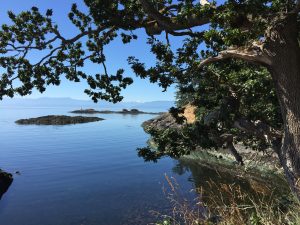 Start points: My-Chosen Café, 4492 Happy Valley Road, Metchosin V9C 3Z3 and Witty's Lagoon Regional Park, 4100 Metchosin Road, Metchosin V9C 4A5.
Contact: Wendy 250-812-5136
There are eight Metchosin routes starting from the My-Chosen Café and two routes starting from Witty's Lagoon Regional Park at 4100 Metchosin Road. 
Important Notice: Routes "A", F", "G" and "H" are not recommended at this time as the stairs at the end of Witty's Beach Road are closed. The stairs have been undermined and are in need of major repair.